Rich Davie
Administrator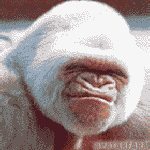 Posts

: 4662


Chat Cash

: 25759


Join date

: 2014-02-22


Age

: 41


Location

: Florida

Character Sheet
Total Points: 500
Bar:

(1/1)
Subject: WSOF 11: Gaethje vs. Newell Sun Jun 15, 2014 8:57 pm

---

WSOF 11: Gaethje vs. Newell

July 5, 2014

Ocean Center

Daytona, Florida

MAIN CARD (NBC 4:00 pm ET)

Justin Gaethje vs. Nick Newell  

For the lightweight title

Jon Fitch vs. Dennis Hallman

Gesias Cavalcante vs. Melvin Guillard

Pablo Alfonso vs. Cody Bollinger

PRELIMINARY CARD ( Internet Stream 2:00 pm ET)

Brian Cobb vs. Luis Palomino

Alexandre Pimentel vs. Jerrod Sanders

Neiman Gracie vs. David Mundell

Jake Heun vs. Kendrick Miree


_________________
Even when I'm 100% certain of a fight outcome, I'm only 75% sure... and of that, there's only a 50/50 shot that I'm right.

"The further a society drifts from the truth, the more it will hate those that speak it." - George Orwell

Too many people prefer the blue pill... me, I prefer the red pill.         Belief Creates Its Own Reality

"You cannot invade the mainland United States. There would be a rifle behind every blade of grass." - Isoroku Yamamoto

The problem confronting the world today is that the world is full of ideologues who are more concerned with promoting their ideology than dealing in the facts.

An uneducated populous will fall for anything - Dr. Benjamin Carson

Stick with me... and you'll be wearing horse turds as big as diamonds !