Rich Davie
Administrator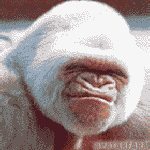 Posts

: 4662


Chat Cash

: 25759


Join date

: 2014-02-22


Age

: 41


Location

: Florida

Character Sheet
Total Points: 500
Bar:

(1/1)
Subject: ONE FC 18: War of Dragons Fri Jul 11, 2014 9:26 am

---

ONE FC 18: War of Dragons

July 11, 2014

National Taiwan University Sports Center

Taipei City, Taiwan

MAIN CARD (Online PPV, 8:00 am ET)

Eric Kelly vs. Rob Lisita

Koji Ando vs. Rafael Nunes

Koetsu Okazaki vs. Yusup Saadulaev

Mohamed Ali vs. Jake Butler

Paul Cheng vs. Mahmoud Hassan

Alain Ngalani vs. Chi Lewis Parry

Nicholas Lee vs. Ming Yen Sung

PRELIMINARY CARD (Online PPV, 6:30 am ET)

Jeff Huang vs. Bala Shetty

Eliot Corley vs. Rayner Kansiong (157pound catchweight)

Florian Garel vs. Nathan Ng


_________________
Even when I'm 100% certain of a fight outcome, I'm only 75% sure... and of that, there's only a 50/50 shot that I'm right.

"The further a society drifts from the truth, the more it will hate those that speak it." - George Orwell

Too many people prefer the blue pill... me, I prefer the red pill.         Belief Creates Its Own Reality

"You cannot invade the mainland United States. There would be a rifle behind every blade of grass." - Isoroku Yamamoto

The problem confronting the world today is that the world is full of ideologues who are more concerned with promoting their ideology than dealing in the facts.

An uneducated populous will fall for anything - Dr. Benjamin Carson

Stick with me... and you'll be wearing horse turds as big as diamonds !