Rich Davie
Administrator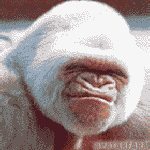 Posts

: 4662


Chat Cash

: 25759


Join date

: 2014-02-22


Age

: 41


Location

: Florida

Character Sheet
Total Points: 500
Bar:

(1/1)
Subject: The Martial Arts Expo 2014 Discussion On 'The MMA Live Chat Show' Wed Mar 26, 2014 7:25 pm

---

On 'The MMA Live Chat Show' Season 2 Episode 9 show, Shelley Evans, Damon Gesell, David Petruic, and Rich Davie discuss The Martial Arts Expo 2014, and they chat about a few other MMA related topics as well.

@TheMartialArtsE @DGfishingtime, @DavidPetruic, @RichDavie @MMALiveChatHour on #MMALiveChatShow #TheMartialArtsExpo2014 #ShelleyEvans #TheMartialArtsExpo

Here's more info on The Martial Arts Expo 2014

The Muskogee Civic Center

Friday and Saturday

May 30-31, 2014

Find us on :

Website:

http://the-martial-arts-expo.com/

FB:Themartialartsexpo

Twitter: @themartialartse

Headliners:

Bill "Superfoot" Wallace

Kathy "Queen of Mean" Long

Judo Olympian Pat Burris

Ajarn Greg Nelson

And more

Special events:

Joint Mobility

Olympic Weightlifting

Girls in GIs

Mini Fitness Camp

And more

Sponsorship and advertisement opportunities available.


_________________
Even when I'm 100% certain of a fight outcome, I'm only 75% sure... and of that, there's only a 50/50 shot that I'm right.

"The further a society drifts from the truth, the more it will hate those that speak it." - George Orwell

Too many people prefer the blue pill... me, I prefer the red pill.         Belief Creates Its Own Reality

"You cannot invade the mainland United States. There would be a rifle behind every blade of grass." - Isoroku Yamamoto

The problem confronting the world today is that the world is full of ideologues who are more concerned with promoting their ideology than dealing in the facts.

An uneducated populous will fall for anything - Dr. Benjamin Carson

Stick with me... and you'll be wearing horse turds as big as diamonds !