Rich Davie
Administrator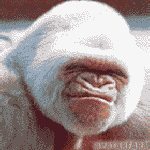 Posts

: 4662


Chat Cash

: 25375


Join date

: 2014-02-22


Age

: 40


Location

: Florida

Character Sheet
Total Points: 500
Bar:

(1/1)
Subject: 30 Minutes of Video of Bad Stoppages and Referee Mistakes Tue Mar 25, 2014 2:19 pm

---


_________________
Even when I'm 100% certain of a fight outcome, I'm only 75% sure... and of that, there's only a 50/50 shot that I'm right.

"The further a society drifts from the truth, the more it will hate those that speak it." - George Orwell

Too many people prefer the blue pill... me, I prefer the red pill.         Belief Creates Its Own Reality

"You cannot invade the mainland United States. There would be a rifle behind every blade of grass." - Isoroku Yamamoto

The problem confronting the world today is that the world is full of ideologues who are more concerned with promoting their ideology than dealing in the facts.

An uneducated populous will fall for anything - Dr. Benjamin Carson

Stick with me... and you'll be wearing horse turds as big as diamonds !