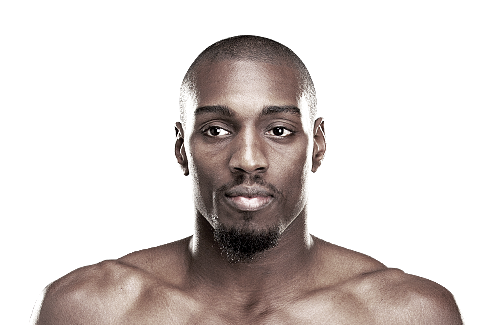 By Rich Davie
@RichDavie
March 3, 2014
Phil Davis was recently interviewed by Dave Doyle of MMA Fighting.com, and during the interview Davis expressed his confusion as to how title shots are set-up in the UFC.
How anybody can argue with Phil's logic on this topic would seem to be a bit disingenuous when it comes to which fighters are deserving at a shot for the title in some of the UFC's divisions, but more than likely those individuals that fall into the side of the argument that support flawed matchmaking and undeserving title shots are probably individuals who enjoy an argument simply for the sake of an argument.
Phil Davis is a UFC Light Heavyweight contender, and at one point there was even some chatter in the world of MMA that suggested Phil would get a shot at Jon "Bones" Jones for the title since Jones still had some "house cleaning" to do in the UFC's Light Heavyweight division before moving on to fight in the UFC's Heavyweight division... but even after comments intimating that Davis would get a shot at the title things didn't pan out for him for one reason or another.
In the interview with Dave Doyle, Davis wasn't excited to hear that Daniel Cormier will be getting a title shot at Jones after the match-up with Glover Teixeira... provided Jones is able to secure the victory against Teixeira at UFC 172.
Quoting Davis from the interview :
"(Rumble's) not the guy I wanted," Davis said. "But pretty much everyone else was booked, so it wasn't a huge surprise, but it was like, I'll take it at this point."
"I mean listen, it can be any combination of title things that get you a title shot," Davis said. "Apparently fighting Roy Nelson and then fighting Pat Cummins gets you a title shot. Maybe beating no one in the top 10 like Glover did gets you a title shot. There's no rhyme or reason to getting a title shot. So, beating the number one contender does not get you a title shot. At this point, I don't really care, I think I'm in the best in the world so I'll just keep fighting whoever they put in the cage."
Davis also commented about his teammate Alexander Gustafsson and the bout with Jones at UFC 165, which many MMA fans, fighters, and industry insiders believe that Gustafsson had won :
"Most people would rematch," Davis said of the Toronto title fight narrowly won by Jones in September. "But he said, forget about that, forget about you.' I find that interesting. Very interesting."
In other interviews with Davis since the UFC 165 bout between Gustafsson and Jones, Davis is of the impression that Jones is no longer looking to take on the toughest competition in his division, and has stated that Jones is now looking for fights with "softer" opponents.
When it comes to the match-up between Jones and Teixeira at UFC 172, how do MMA fans take themselves seriously when they go against the logic in this statement :
How does beating no one in the top 10 as in Glover's case get you a title shot ?
It shouldn't... unless of course we're speaking of UFC matchmaking.
The UFC obviously is a business, and has to make fights that will generate revenue... but as Phil Davis pointed out, not only is he a bit perplexed about how fighters are given title shots, but so are many MMA fans... and they're starting to question the means and methods that the UFC utilizes to match fighters up and dish out title shots.
Apparently the UFC's ranking system doesn't mean all that much in the overall scheme of things, especially when UFC fighter's are given undeserving shots at titles and bouts against fighters who don't belong on the main card as the co-main event... as was the case in the Daniel Cormier vs. Pat Cummins match-up at UFC 170.