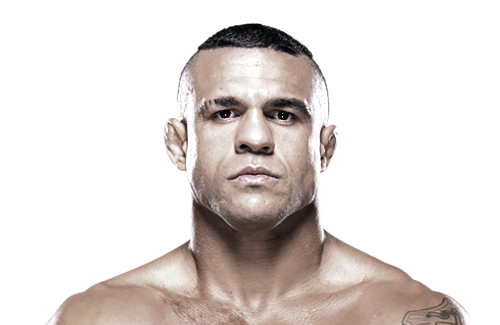 By Rich Davie
@RichDavie
February 28, 2014
Since the decision by the NSAC and the UFC to ban TRT, there's been all sorts of news and comments about the new direction regarding TUEs for TRT.
Many fighters seem to be in favor of banning TRT, and shortly after the news broke Vitor Belfort was no longer fighting for the belt against Chris Weidman in UFC 173.
Initially the news was that Belfort decided to back out of the fight upon hearing the news, but apparently Vitor Belfort's FaceBook fan page posted a comment at roughly 10:30 am ET citing a comment which appears to come directly from Belfort himself stating that he didn't decide to withdraw from the bout against Chris Weidman in the UFC 173 Fight... it was the UFC's decision to remove him from the card and replace him with Lyoto Machida.
This is in contrast to a statement made prior to today's comment, where Belfort made a public statement saying that he decided not to apply for a license to fight in Nevada due to the recent changes to MMA rules that the NSAC has decided upon.
Here's today's post from Vitor Belfort's FaceBook fan page in both Portuguese, and the translated version provided by Bing :
"VITOR BELFORT NÃO DESISTIU DA LUTA, FOI OBRIGADO A DESISTIR".
"Nunca desisti de lutar no UFC 173 e nunca falei isso. Portanto, toda informação publicada em qualquer veículo de comunicação anunciando isso não é verdadeira.
O que anunciei foi que estarei "desistindo do TRT" e não "desistindo da luta" para continuar o meu sonho de lutar.
O UFC decidiu colocar outro oponente em meu lugar pelo fato de eu não ter tempo hábil de me adequar as novas regras da NSAC. Segundo o UFC, enfrentarei o vencedor de Weidman vs Lyotto dentro dos novos regulamentos de todas as Comissões Atléticas.
Lamento que isso tenha acontecido,e agradeço a força e compreensão de todos os fãs, patrocinadores, UFC e as próprias comissões atléticas".
--- (Translated by Bing) ---
VITOR BELFORT HASN'T GIVEN UP THE FIGHT, WAS FORCED TO RETIRE ".
"I never gave up fighting in UFC 173 and never mentioned it. Therefore, all information posted in any mass media advertising that is not true.
What I announced was that I will be resigning "TRT" and not "giving up the fight" to continue my dream of fighting.
The UFC decided to put another opponent in my place because I didn't have time to fit the new rules of the NSAC. According to the UFC, I will face the winner of Weidman vs Lyotto within the new regulations of all the Athletic Commissions.
I'm sorry that this happened, and I appreciate the strength and understanding of all fans, sponsors, UFC and athletic commissions ".
Vitor Belfort